₹500 - ₹2000 / month
---
Avg. money saved / household of 5
1 productive business day
---
Time in traffic saved
1.6 Crore OPDs in hospitals avoided
---
Hospital footfall reduction
1 per 20000 Target. 1 per 60000 achieved
---
Clinic / population
₹500 Crore worth of economic boost
---
Economic growth (savings, doctor's hiring, rental income)
10000+ Jobs created
---
Jobs creation
Revolution in Healthcare
Healthcare delivered to your neighborhood. For decades health was ignored by successive governments. They built too little too far. Mohalla Clinic is a revolution in healthcare.
When you or anyone in your family falls ill, thanks to AAP there's a government clinic within 1 kilometer which will do 100+ tests and have 200+ medicines to give as per prescription for free.
Accessible. Free.
Earliest. Closest. Surest. The concept of AAP Arvind Kejriwal Delhi government is to provide healthcare with a mantra of these guiding principles.
Not anymore someone if your family will have to struggle for long to get that urgent doctor's advice and remedy. Now there's a place for your treatment where you'll get it surely.
---
Find a Clinic Near You
300+ and upcoming 700+ Mohalla Clinics Mapped.
Find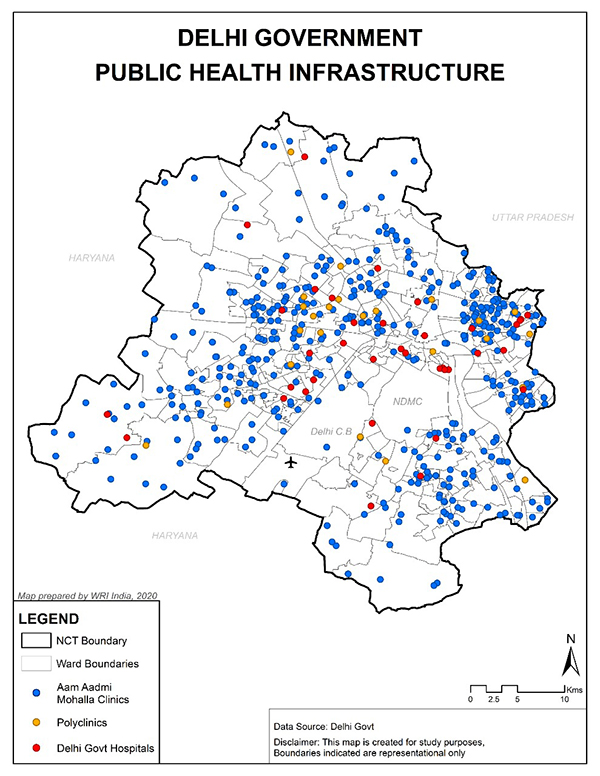 ---
What Delhi thinks...
Patients' Feedback From All Over Delhi
All Delhiites are giving a thumbs up for the most revolutionary reform in healthcare in the world from India and its Capital Delhi.
India's Great Export to the World (world acknowledges)
Mohalla Clinics have been lauded and called role model for healthcare by world leaders, academics, researchers and global news organizations. Former UN Secretary General Ban Ki Moon, WHO Director General Gro Harlem Brundtland have visited to see the great Indian model. Prestigious Medical Journal Lancet has lauded it.
German, American, Singapore, French media has covered the marvel. More than that One crore + people have visited and availed services.
UN Secretary General Ban Ki Moon Visits Mohalla Clinic with Delhi CM Arvind Kejriwal